Pada siang hari ini saya akan share beberapa game yang berukuran kecil, tapi cukup menarik untuk dimainkan..
Yaakkk..langsung saja disimak yaaa..
YAAKK..LANGSUNG SAJA DISIMAK YAAA..(Sengaja diulang biar tambah penasaran)
Description :
Portable Smuggle Truck v1.5 | 20 MB
Release: 2011 | PC Game | English | Developer: Owlchemy Labs | Genre: Arcade
Smuggle Truck is an over-the-top physics-based driving game where you must save your passengers by smuggling them across the border in the least amount of time.
Tilt your truck, catch newborn babies, drive over armadillos, and rocket your way through hills, caverns, deserts, and forests to save the people!
Changes:
This update contains the fabulous Level Portal which gives every player access to unlimited new content thanks to community-created levels. Now you can submit the levels you've created in the Level Editor to the Level Portal for all players to download, rate, and enjoy!
- The Level Portal gives everyone access to unlimited new content thanks to community-created levels!
- The built-in Level Editor allows you to showcase your creative side. Make crazy-fun levels for others to download, rate, and enjoy!
- In-game UI moved from the bottom of the screen to the top to prevent your hand from covering up important info. This also prevents accidental presses of the back button.
- On iOS, you can now double-tap the screen to activate rocket – shake to activate is still usable. This is just an alternate way to rocket that many of our users had suggested.
- Difficulty of some of the unfairly nasty levels have been adjusted.
- Text is more readable in certain places.
- 5 new Game Center achievements, and faster Game Center authentication.
- Wheelie achievement is actually obtainable now!
- Fixed many bugs and made a bunch of low-level optimizations to make the game perform even better.
- Upgraded some art content to be higher resolution so we can maintain crisp visuals even when zooming in on the retina display.
System requirements:
• Windows XP/Vista/7
• DirectX 9c
• 2 GHz
• 512 MB RAM
Screenshoot :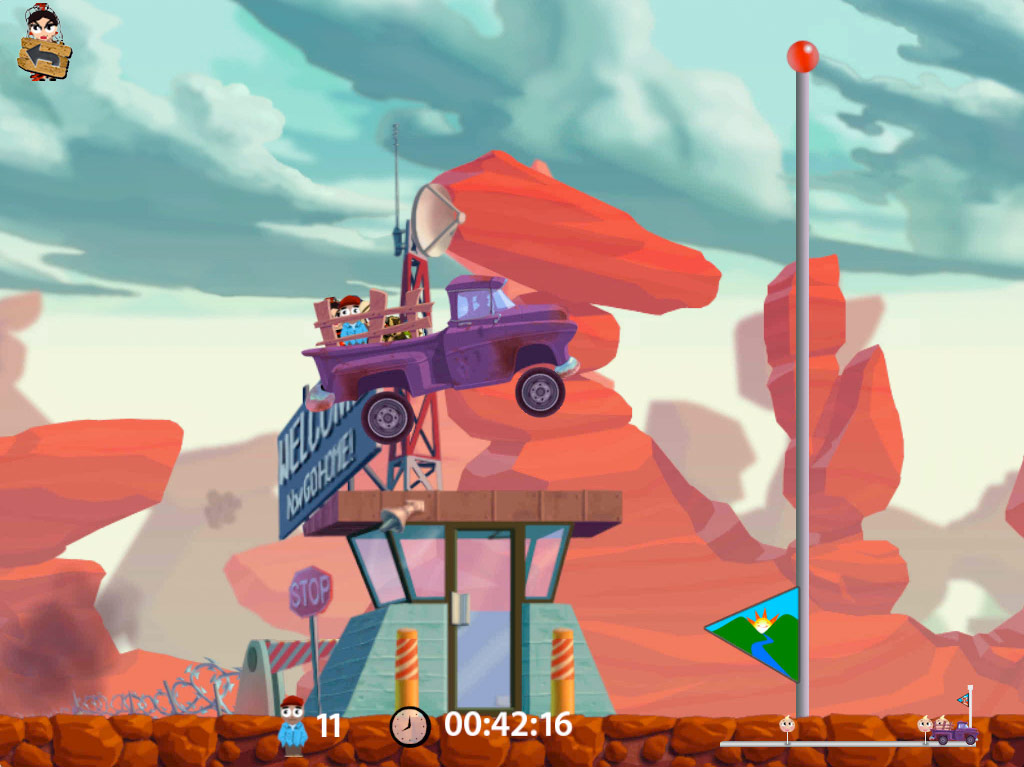 Trailer :
Download Link :
Masih banyak lagi game" mini yang seru yang akan saya share..